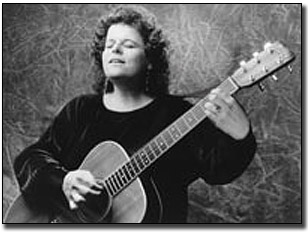 Jewish Program Brochure 11x17 Paper / 2 Pages
Download PDF


"Jewels of the Dispora"
Duo Show Brochure
8.5 x 11 Paper / 2 Pages
Download PDF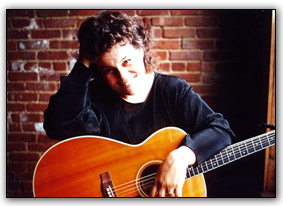 "As a professional musician, I love to study the history of music and performance. After a concert one day, Eric Robbins of the Educational Alliance in NYC came up to me and said, "Laura, you seem to know a lot about these songs. Would you consider doing some lectures in addition to your concert?"
Since then, I've created many theme concerts, multimedia lectures and hands-on workshops, sometimes in conjunction with a museum or college exhibit, conference, or scholar in residence program. I try to share my own excitement in exploring the history, artistry, legacy and social context of the topic, with lots of visuals and music to make it accessible to everyone. I love to sing, write music and lyrics, and study. I believe in 'honoring the ancestors'. Sharing it all is great fun." Laura
Singer, songwriter, and ethnic folklorist Laura Wetzler performs and lectures throughout the world specializing in the history of Jewish and American music and entertainment.


Laura has created over 50 different theme concerts and lively multi-media lecture programs for a wide variety of audiences and venues. She is a favorite at colleges, museums, conferences, schools and scholar in residence programs.


Laura performs solo, or with her band.


Contact

This email address is being protected from spambots. You need JavaScript enabled to view it.

or 413.634.5617
Concerts and Lectures
(click an entry in the following list for more info)
The Hitmakers: Immigrant Roots, American Dreams.
Explore the lives, artistry and legacies of three generations of Jewish American songwriters from Tin Pan Alley to the Brill Building. Kern, Berlin, Gershwin, Rodgers, Loesser, to Dylan.
The Hitmakers in Hollywood: Great Songs from the Movies
Explores great songs from classic American films and celebrates their creators. Includes Berlin, Gershwin, Kern, Rodgers and Hammerstein, Hamlish, Bacharach, the Bergmans, Paul Simon, Bob Dylan, & others.
Kabbalah in Music, Art, Literature and Film
This multi-media, 5 part survey lecture series introduces basic concepts of 5000 years of Jewish mysticism and explores their expression in Jewish song and dance, the art of the Chagall and of Jewish ritual objects, the Sephardic poetry of Shabbat, the stories of the Torah and of Singer, Peretz, Malamud and Potok, as well as such films as the Dybbuk and The Golem.
Sacred Resistance: Jewish Songs of Peace, Justice and Social Change from Around the World.
A cross-cultural exploration of how communities worldwide use both sacred and secular songs, based in Jewish literature, to organize, fuel active resistance to oppression and pursue peace, justice and survival.
Great American Song Makers: Blues, Ragtime and Tin Pan Alley
Explores the music, artistry, lives and legacies of such great American songmakers as W.C. Handy, Scott Joplin, Eubie Blake, Irving Berlin, George Gershwin and Duke Ellington.
ArtJam™
Laura's concerts and lectures (solo or with trio) specially created in thematic conjunction with conferences, poetry performances, art gallery and museum shows. As seen at The Javits Center, Brooklyn Arts Exchange, Rutgers, ABC NO RIO Gallery; Brooklyn Historical Society, Holocaust Museums, Do The Right Thing Festival, NYC; Hudson River Maritime Museum, Dixon Place, Nuyorican Poets Café, Womens One World Festival, Center for Anti-Violence Education, NYC, Brooklyn Botanical Gardens, International Festival Ovadia, Italy.
Songs of the Lost Communities( Holocaust Memorial Concert)
Songs from both Sephardic and Ashkenazi communities celebrating the vitality of prewar Jewish life to commemorate the Holocaust. Laura's father Rudi was a Nazi era survivor from Frankfurt, AM Germany.
Worldbeat: Adventures in Sephardic, Mizraki and African Jewish Song
Enjoy the beautiful songs created by Jews living in such places as Spain, Turkey, Greece, Sarjevo, Iran, Iraq, Ethiopia, Uganda, Morocco, Syria, India (everywhere but Eastern Europe, Germany and the U.S)... Discover how the great Sephardic poets influenced Jewish literature and song the world over; trace these sacred and secular songs on their journey through time and place.
Jewish Women in Jewish Song
A musical celebration of the contributions of women to Jewish life through songs from all over the world; also the lives and songs of women composers, performers and collectors who create, rescue, renew and transmit this cultural heritage.
Kurt Weill, Bertold Brecht and the German Jewish Legacy
An exploration of the songs of these brilliant creators whose work still challenges us to ask what the role and responsibility of the artist is in any culture. A survey of the German Jewish music legacy.
The 'Jewish' Musicals
Fiddler and beyond: Explore the Jewish experience as depicted on the Broadway musical stage. Milk & Honey, the Rothschild's, Two by Two, Wholesale, Funny Girl, Parade and others.
American Songbirds
Celebrate the artistry of Bessie Smith, Billie Holiday, Ella Fitzgerald, Mahalia Jackson & Nina Simone and their enormous influence on American music.
Broadway Belters and Torch Mamas
Celebrate the artistry of Ethel Waters, Lena Horne, Mabel Mercer, Ethel Merman, Mary Martin, Judy Garland and their influence on the history of American entertainment.
Fabulous Showbiz Divas: The Nice Jewish Girls.
Celebrate the artistry of Fannie Brice, Sophie Tucker, Barbra Streisand & Bette Midler and their influence on the history American entertainment.
The Great American Songbook
A tribute to America's best folk and popular songs from Shenandoah, Storyville, Vaudeville, Nashville, Tin Pan Alley, Broadway, Motown, Hollywood, the Brill, Billboard, and places in between. Lecture: Explore one of the most powerful mysteries of music-the power of a simple song. What makes a timeless, great song in each genre? What are the multicultural, historical and other influences on the lyric, rhythmic, melodic and harmonic elements, content and form, that contribute to a good song? Which traditional folk, contemporary folk, Jazz, Blues, R&B, Rock, country and pop songs might belong in the "Great American Songbook" and why.
The Way You Wear Your Hat: Great Lyricist Series I, II, III:
Celebrate three generations of masters of the art and craft of lyric writing in several genres including The Child Ballads, Shaker hymns, spirituals, Blues, lullabies, Berlin, Hart, Gershwin, Porter, Hammerstein, Razaf, Harburg, Loesser, Harnick, Sondheim, the Bergmans, Mitchell, Meeropol, Cohen (ok, he's Canadian) Simon and others.
All The Things You Are: Great Melody Maker Series I, II, III
Celebrating three generations of tunesmiths: Joplin, Blake, W.C. Handy, Berlin, Kern, Ellington, Gershwin, Rodgers, Arlen, Loesser, Loewe, Bernstein, Sondheim, Bacharach, Legrand, Bock, Simon, Joel and many others.
Great Dames: Tribute to Women Songwriters
A celebration of the women who fought their way through the songwriting establishment to become writers or co-writers of some of America's best songs in every genre, from Blues divas to Broadway, and up the Billboard charts. From Kay Swift, Betty Comden, Dorothy Fields, to Ellie Greenwich, Marilyn Bergman, Shirley Caesar, Nina Simone, Joni Mitchell, and Carole King.
Speaking Truth to Power: Song Poets and Social Change
Explores the songs and songwriters that have helped fuel social justice movements in the US in the 20th century; a celebration of vision, action and change as expressed through the inspiring voices of artists such as Robeson, Berenice Johnson-Reagon, Dylan, Reynolds, Collins, migrant worker, labor songs, Mitchell, Wonder, Seeger, Baez, Ochs and many others.
Essential Gifts: African-American Artists and American Vocal Music
A celebration of the vital contributions of African-American composers and singers to every style of vocal music; the songwriters, the vocal artistry, musical elements, historical influences and the role of the church in this diverse, multicultural heritage. Joint series with Janiece Thompson & Laura Wetzler.
Women in Gospel: The Heart of African-American Musical Culture
An exploration into the history of gospel music with singers Janiece Thompson & Laura Wetzler.
Kidsong™ Songwriting Workshop/ Familysong™ Songwriting Workshop
Nurturing the creative spirit inherent in every person, The Kidsong™ Songwriting Workshop encourages kids ages 7-16 to express themselves and explore their culture, history, identity, feelings and values through the group creation of original songs. A fun, guided, cooperative process set in an atmosphere of emotional safety and mutual respect, the workshop uniquely reinforces reading, writing, thinking and listening skills through the dual arts of lyric writing and music composition. Creating together with professional singer-songwriter Laura Wetzler children gain an immense sense of validation and accomplishment, proudly culminating in a performance of their work. Also: The Finding Your Voice Songwriting Workshop for Adults.
Music of the Jews of Italy
Explore the diverse Jewish musical traditions that combine into one of the most ancient, beautiful and influential Jewish communities in the world.
The Great Cantors
Rosenblatt, Kwartin, Koussevitsky, Hershman, Oysher, Waldman, and more. Explore the spiritual art of Eastern European cantorial music. Enjoy the beautiful voices of these gifted sacred singers. Compare and contrast the Ashkenazi aesthetic with the sacred musical traditions of other world Jewish cultures.
Great Jewish Singers from the Bima, Opera, Second Ave. & Broadway
Enjoy the artistry of some of the finest voices to emerge from Jewish culture: Rosenblatt, Oysher, Tucker, Peerce, Sills, Peters, Merrill, Jolsen, Cantor, Patinkin, Picon & Streisand.
The Art of Molly Picon
Explore the life, career, and artistry of the wonderful Molly Picon, star of Broadway, Hollywood, and Yiddish stage and screen. Enjoy rare classic performances from the 50- year career of this versatile artist.
Strange Fruit:
Learn how Jewish American pop songwriters in commercial music managed to use their songs to foster social change based on the concept of tikkun olam, "repair of the world".
September Song: The Music of Kurt Weill
Explore the life and work of Kurt Weill and his partnership with Lotte Lenya.
The Great Broadway Showmen: Flo Zeigfeld, Billy Rose, Hal Prince, David Merrick.
Explore the life and careers of America's greatest Broadway producers. Enjoy backstage stories and excerpts from a century of hit shows.
Classic Hoofers: Great Dancers & Choreographers of Stage & Screen
Explore the life and work of some of the most original dance masters in American popular entertainment. Examine the history of popular dance in America and its resurgence in contemporary music video. George Balanchine, Agnes DeMille, Gower & Marge Champion, Eleanor Powell, Astaire, Rogers, & Hermes Pan, Katherine Dunham, the Nicholas Brothers, Bill "Bo Jangles" Robinson, Jerome Robbins, Gene Kelly, Garth Fagen, Greg Hines & Bob Fosse.
Sustainable Development in Jewish Africa
Laura volunteers as www.kulanu.org Coordinator for Uganda and works closely with the Abayudaya Jewish Community in Uganda on over 24 development projects. In this multi-media lecture, Laura shares her eight years of experience in Jewish Africa, creating innovative grassroots community based projects with visionary rural Ugandans and Kulanu volunteers. It features images of four Abayudaya synagogues in Uganda, two schools, African Jewish women's empowerment and child hunger programs, water, sanitation and electricity projects. Hear the story of the fair trade, organic, kosher, interfaith "Delicious Peace" Coffee Project (www.thanksgivingcoffee.com) featured in Oprah Magazine, the Jewish Life in Uganda Mitzvah Tour and Wildlife Safari, (www.kulanu.org) and the Abayudaya micro-finance small business loan project, all anti-poverty projects created by Laura and the leaders of the Abayudaya community, supported by a nationwide network of volunteers. ALSO no media lecture: Volunteer Work: Best Antidote to the Evening News.
Brilliant and Beautiful: A Celebration of the Music of Gershwin, Copland, Bernstein and Sondheim
Explore the genius of these great composers who helped define American music. Learn how their outsider status moved them to try and articulate American strivings through their music.
The Jewish Muse: Hebrew Inspiration in the Music of Leonard Bernstein.
Explore the influence of Jewish texts and culture in the dynamic music of Leonard Bernstein.
The Entertainers: Pioneers of American Comedy
Celebrate the work of Eddie Cantor, Danny Kaye and Sylvia Fine, Carl Reiner & Sid Caesar, Mel Brooks, Elaine May and Mike Nichols.
Broadway Crowd Pleasers
Enjoy the work of our most tuneful tunesmiths: Jerry Herman, Lerner & Lowe, Frank Loesser, Harnick & Bock.
Stars of Yiddish Stage and Screen
Enjoy a multi-media celebration of the lives, artistry and legacies of Yiddish musical artists who advanced Jewish culture and greatly influenced the American entertainment business in the 20th century.
To Dance the Body Electric: A History of 20th Century Dance
Explore the explosive, joyous work of dance pioneers from Isadora Duncan, Ted Shawn, Ruth St. Dennis, Martha Graham to Jerome Robbins, the Nicholas Brothers and Alvin Ailey.
Pure Genius: African American Musicians and Dancers in 20th Century America
Explore the trajectory of the African American performing artist, from Jazz to Swing to Pop to the concert hall to Hollywood.
The Crooners:
Bing Crosby, Frank Sinatra, Tony Bennet, Nat King Cole, Johnny Mathis. Celebrate the male voices that first mastered the microphone and early singing techniques of 20th century pop music.
The Gals:
Alice Fay, Billie Holiday, Mabel Mercer, Rosemary Clooney Celebrate the female voices that first mastered the microphone and the early singing techniques of 20th century pop music.
The Conductors:
Explore the lives and careers of Toscanini, Reiner, Koussevitsky, Bernstein
The Musical Architecture of Bach
Explore the meeting of intellect and passion in the brilliant musical structures of Bach.
Theme and Variation: The Genius of Mozart
Explore the fresh inventiveness of the Master's work.
The Beethoven Revolution
A musical journey through select masterworks from the inside out.
Stravinsky and the Modern World
Explore the exciting and courageous breakthroughs found in the music of Stravinsky and learn how he freed composers for generations to come.
20th century Innovators: New Forms, New Harmonies, New Rhythms
Explore the experimental world of modern music in the last century.
Pure Puccini
Bathe in the luxuriant music of this Italian master of melody and melodrama.
Mahler and His World
Explore the depths and lugubrious musical wanderings of this fascinating composer.
The Cultural Berkshires: The Tanglewood Story& Jacob's Pillow
Celebrate the beautiful mountains alive with the history of American dance and music.
The Jazz Idiom in 20th Century 'Classical' Music.
Explore musical characteristics and history of Jazz and discover how it found its way into the work of classical composers, from Stravinsky and Milhaud to Copland and Bernstein.
Obscure and Famous Choral Works.
A joyous celebration of the human voice en masse.
Divas: Great Classical Singers of the 20th Century.
Galli-Curci, Tebaldi, De Los Angelis, Callas, Price, Horne, Sills, Sutherland and more.
Divos: Great Classical Singers of the 20th Century.
Caruso, Warren, Tucker, Peerce, Domingo, Pavarotti, and more.
Latin Music in the US.
Explore the history of multi-cultural and multi-national African, Native American and Spanish musical elements, particularly as they invigorate and energize American music.
What's Going On in Music Today?
Explore the history of American music and how we got here.
Simply Sondheim
Explore the major works of our most esteemed contemporary Broadway composer and lyricist.