For Immediate release;
Contact: Maggie Sash, 413.320.5553 This email address is being protected from spambots. You need JavaScript enabled to view it.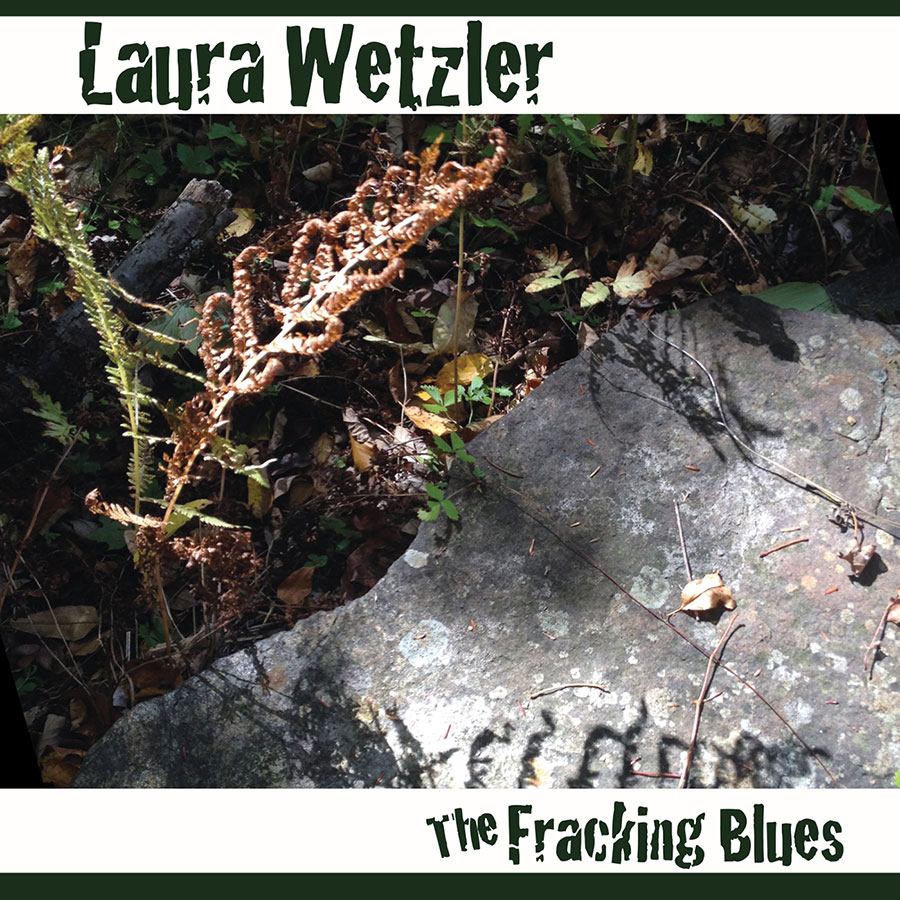 "Great voice, great writing" WBAI NYC "Laura is one of the very best!" Pete Seeger
Singer songwriter Laura Wetzler performs original folk rock story songs, world beat tunes from the Mediterranean, Africa and Asia, and the great classics of American song. She regularly tours the US and Europe in over 100 gigs a year. Laura's uniquely genre busting discography is wide-ranging, including critically-acclaimed CDs available from cdbaby.com and itunes: Flying, Songwriter's Notebook, Again! Again! Songs for Kids, and the best selling Kabbalah Music: Songs of the Jewish Mystics, cited in 1000 Recordings to Hear Before You Die by NPR's Tom Moon.
The Fracking Blues rocks as a tune, lets people know what's going on, and was created to be of use in the environmental movement.
"When I did some research into just how destructive a practice large-scale hydraulic fracking is, I really couldn't believe it. Many people are totally unaware of what's happening around the world with fracking. It is wrecking havoc. I wanted to create something crazy upbeat that asks us, not "them:" WTF are we doing? The Fracking Blues is about raising awareness and using music to try and help shift, in a small way, the current destructive paradigm. We had a blast making it. " - Laura Wetzler
Laura Wetzler's new EP single, The Fracking Blues, sounds like the wild spiritual love child of gospel diva Shirley Caesar and Bob Dylan, featuring Laura's smart lyrics and blues wail, backed up by New York wiz band George Wurzbach. Call it a 'save the earth blues,' or maybe some 'mother earth gospel.' Can a 21st century protest song be both a heart breaking lament and a rowdy celebration of the planetary life force?
Musician Laura Wetzler, who has been called "a road warrior" by Sing Out! Magazine, typically tours internationally 10 months a year, but this season she is home working in the recording studio. She finished writing The Fracking Blues in late February, inspired by local anti-fracking/anti-pipeline activists. Laura worked in NY with keyboardist and co-producer George Wurzbach on the arrangement, then recorded her vocals, and mixed and mastered the tracks with engineer Angelo Quaglia up at Northfire Recording Studio in Amherst, Ma.
A portion of the profits of The Fracking Blues EP single CD sales will be donated to environmental defense organizations. You get a kickass, raise-the-roof tune, and you help save the earth too.
Laura Wetzler's The Fracking Blues EP single is available at CDbaby.com and itunes.
CD with full lyrics by direct mail order from: Nervy Girl Records, Box 26 Cummington, Ma 01026 Contact to order: This email address is being protected from spambots. You need JavaScript enabled to view it. 413.320 5553.
Environmental organizations, individuals, and schools can order music in bulk direct from Nervy Girl Records/laurawetzler.com for educational and fundraising projects.
Contact: Maggie Sash, This email address is being protected from spambots. You need JavaScript enabled to view it., 413.320.5553