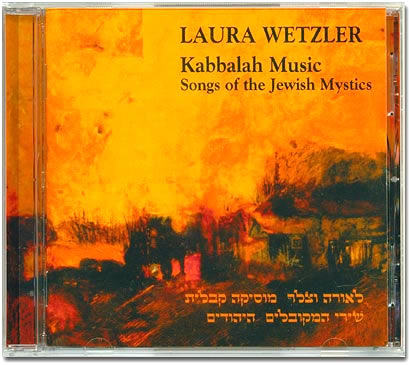 Kabbalah Music: Songs of the Jewish Mystics
In a concert of hauntingly beautiful songs based on 3300 years of Jewish mystical poetry from communities all over the world, Laura Wetzler's voice spins out threads of spiritual yearning across time and place. These songs, written by devoted paytanim (liturgical poets), were meant to help one ecstatically ascend to the higher chambers or hekhalot and connect with the Divine Spirit. Kabbalah Music-Songs of the Jewish Mystics features traditional and newly composed songs from Morocco, Spain, Greece, Calcutta, Syria, Uganda, Turkey, Yemen, Israel, Eastern Europe, the U.S. and many other lands, sung in English, Hebrew, Yiddish and Ladino (Judeo-Spanish). Explore this rich tradition of sacred Hebrew poetry from the Torah to Alkabetz (Safed) to Shabazi (Yemen) to Reb. Nachman (Poland) and beyond, all expressing in song a joyous yearning for devekut or union with Ayn Sof (The Infinite One).
"A fascinating new album… vastly impressive… superb performances… a major achievement."
Robert Sherman, The New York Times, WFUV
"Laura writes songs that are magical…truly beautiful...haunting
…and what an instrument- [her voice] always full of color and emotion,
stretching its range and timbre at every turn… pure vocal ecstasy."
Judy Caplan Ginsburgh, Jewish Entertainment Resources
"Reminds me of Reb. Shlomo Carlebach in her versatility and ability to sing
for all kinds of audiences and bring people closer. I absolutely love this CD… spectacular mix of music... voice and music so vibrant and alive… she speaks to my neshoma (soul.) All the rebbes and kabbalists are shepping nachas (feeling proud)."
Michelle Garner, WSIA, NYC
"Spirited and beautiful"
Hadassah Magazine
"Laura does a terrific job of presenting a focused, coherent overview of Jewish music's span and scope…carefully annotated…Wetzler is a versatile, affecting vocalist who is up to the linguistic challenge of singing in English, Hebrew, Aramaic, Yiddish, Ladino and Lugandan-Hebrew dialect, as well as the challenge of tackling the different styles of singing, from Arabic-style chanting to American folk to the more cantorial-based Ashkenazic modes. A masterful work of folklore and scholarship, as well as a beautifully performed work of original, traditional-based music. 'Kabbalah Music' is one of the best albums of new Jewish music in the past decade and establishes Wetzler in the forefront of the rich, exciting renaissance of contemporary Jewish music"
Seth Rogovoy, Author, The Essential Klezmer, WAMC Public Radio
"Laura Wetzler fills this haunting disc with an hour of music that comes to
her and her listeners from across centuries…Kabbalah Music is simple beauty and big ideas…deep and affecting songs …unified here by Wetzler's beautiful voice....satisfies rhythmically like all the best world music"
Larry Parnass, Daily Hampshire Gazette
"Great Music. Sounds beautiful on the air…adds a wonderful
new dimension to my program."
Barry Reisman WNUR, Philadelphia
"Top 10 World Charts"
Toronto Radio
"Great!"
Michael Stock, WLRN, Miami
"...marriage of Jewish music and Jewish ethics… a breadth of musical learning wedded to a depth of emotional concern that leaps out of every note she plays and sings."
George Robinson, The Jewish Week, NYC
"Laura reflects in her heart the beauty of the Jewish soul, sustaining with her singing the eternally youthful springs of our heritage."
Issachar Miron, Composer of the classic Weavers hit 'Tzena, Tzena'
"…she's won over wildly divergent audiences across the country… a unique mix you won't hear from anyone else… always delights audiences...a 'one-of-a-kind singer-songwriter.' "
Sheryl Hunter, The Record
"Though Wetzler pulls many songs from what she sees and feels, she is also
adept at delivering well-researched and artful renderings of ethnic folk……
she is the truest citizen of the world."
Larry Parnass, Daily Hampshire Gazette
"What an eye opening album. I was intrigued…impressed by the breadth of sounds and influences. This album is both mystical and inspirational"
Terry Lindsay, WITR, Rochester
ASCAP Award Winning Singer-Songwriter
Laura Wetzler
Kabbalah Music
Songs of the Jewish Mystics
Meditations, Devotions and Ecstasies,
New and Old, from Around the World.

Special Guests

Alicia Svigals and Lorin Sklamberg
of the Klezmatics
JJ Keki and Gershom Sizomu
of the Abayudaya Jews of Uganda
Master percussionist Amir Chehade
Sacred Worldbeat Jewish music from
Uganda, Italy, India, Spain, Yemen, Iraq, Greece,
Morocco, Eastern Europe, & the U.S., including
new songs by Laura Wetzler.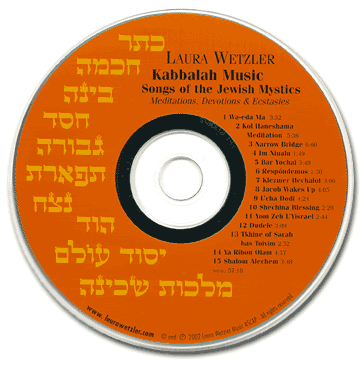 15 beautiful songs,
traditional mystical imagery
from the Torah, the Zohar,
the Hechalot poets, Ibn Ezra, Gerondi,
the "Ari," Najara, Alkabetz,
Labi, Shabazi, Nachman of Bratzlav,
Levi Yitzak of Berdichev, Sarah Bas Toivim and more.
Translations, transliterations and annotations included.
LAURA WETZLER
tours internationally in over 150 concerts lectures and workshops each year.
For information on 23 different programs: www.laurawetzler.com
Photo by Kim Hanson

"There are sanctuaries in heaven that can only be opened with song."
The Zohar
"The mystic hears singing everywhere."
Amnon Shiloah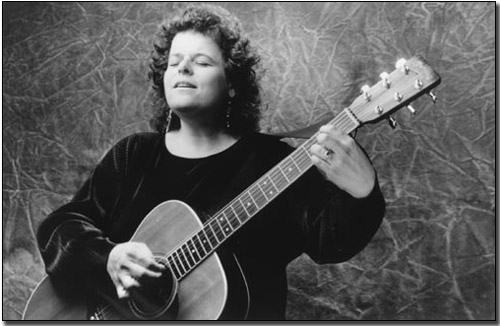 "Laura Wetzler" - photo credit: Kim Hanson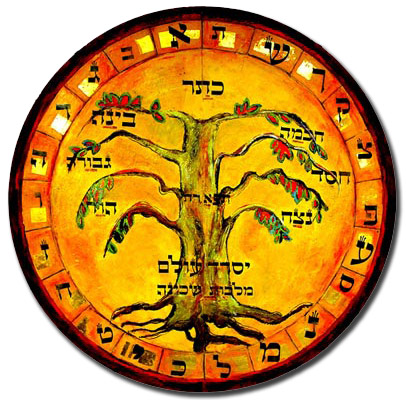 "32 Paths of Wisdom" c Angela Milner, 7' Round
Kabbalah Music Concert & Exhibit